CHICAGO HOME AND HOUSEWARE FAIR
• 14 Gennaio 2013: Top Moka parteciperà alla Home & Houseware Show in Chicago dal 2 al 5 marzo 2013. Saremo nello Stand 3479 nella Hall principale. Se siete negli Stati Uniti, o siete Americani, venite a trovarci:sarete i benvenuti.
Top Moka will take part at the Home & Houseware Show in Chicago from the 2nd to the 5th of March. We' ll be in the 3479 Stand, in the main Hall. If you happen to be in the States or you're American, please, come to see us: you'll be more than welcome.
AMBIENTE FRANKFURT FAIR
• 14 Gennaio 2013: Come di consueto, Top Moka sarà presente alla fiera Ambiente di Francoforte,15-19 February, nello stand dedicato al Lago Maggiore Casalinghi E-41 nella Hall 3.0. Siete tutti invitati a visitarci per scoprire tutte le ns. novità e prodotti. Vi aspettiamo!!
As usual, Top Moka will be present at the Ambiente Frankfurt Fair, 15-19 February, in the Stand E-41 in the Hall 3.0. You're all invited to visit us, to find out all our novelties and products. We long to see you there!!!
WORLD OF COFFEE 2012 FAIR IN VIENNA

• 3 Aprile 2012: Siamo lieti di annunciare che Top Moka Italia, sarà presente alla Fiera World of Coffee a Vienna dal 13 al 15 di Giugno. La Fiera si preannuncia visitatissima, dalle 15 alle 20 mila presenze, da importanti buyers e chiunque conti nel mondo del caffè, e rappresenta uno degli eventi Internazionali più importanti nel coffee business. Invitiamo tutti i ns. clienti e non, a visitarci allo Stand A-12 del padiglione principale.
We're glad to announce that Top Moka Italia, will be present at the World of Coffee Fair, held in Vienna from 13th till 15th June. The fair is foreseen to be very much visited, from 15 to 20 thousand people, by important buyers and anyone who "counts" in the world of coffee, and represents one of the most outstanding International events in the coffee business. We invite all our clients and friends, to visit us at the A-12 Booth in the main Hall.
AMBIENTE FAIR FRANKFURT 2012

• 23 Gennaio 2012 : Anche quest'anno, Top Moka Italia sarà presente, con il suo caratteristico e coloratissimo stand, alla Fiera Ambiente di Francoforte, che si svolgerà nell'accogliente Messe della città teutonica dal 10 al 14 Febbraio 2012. Invitiamo tutti i ns. clienti e non, a visitarci al padiglione 3.0 Stand E41, per scoprire tutte le ns. ultime novità.
Also this year, Top moka italia will be present, with its unique and colourful stand, at the Ambiente Frankfurt Fair, which will be held in the cosy Messe of the German City from 10th till 14th February 2012. We invite all our clients and visitors, to swing by Hall 3.0 Stand E41, to find out about our newest products.
TOP MOKA ITALIA PREMIATA DALLA CAMERA DI COMMERCIO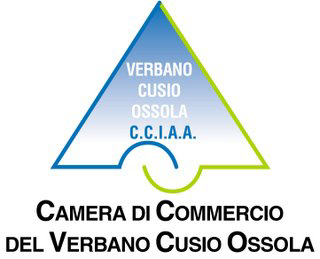 • 23 Novembre 2011: La Camera di Commercio del VCO premierà, durante l' evento ufficiale " Il territorio premia il Lavoro e le Imprese", Top Moka Italia, per la capacità Imprenditoriale dimostrata ed i risultati ottenuti nell'anno 2011. La cerimonia si svolgerà Sabato 3 Dicembre alle ore 10:00 presso il teatro "La Fabbrica" di Villadossola (VB).
The Chamber of Commerce of VCO will award, during the event " The territory rewards Labour and Enterprises", Top Moka Italia for its entrepreneurial skills and achieved results throughout the year 2011. The cerimony will be held on Saturday 3rd December at 10 am at " La Fabbrica" theatre in Villadossola (VB).NUOVE
SCATOLE TOP MOKA

• 18 Novembre 2011: Top Moka Italia colora ancora di piu' le sue Caffettiere con delle nuovissime scatole per la linea Top e Mini. Sul nuovo packaging sarà presente, oltre all'inconfondibile dicitura "Made in Italy", l'apposito codice Ean, simboli indicativi per l'uso, ed il recentemente acquisito marchio "Lago Maggiore Casalinghi".
Top Moka Italia brightens up even more its Coffee Makers with brand-new boxes for the Top and Mini lines. On the new packaging will be printed, apart from the unmistakable writing "Made in Italy", the corresponding Ean code, symbols showing the proper use of each Coffee machine and the recently acquired "Lake Major Kitchenwares" brand.
CAFFETTIERE AD INDUZIONE

• 3 Novembre 2011: Top Moka Italia è uscita ufficialmente sul mercato con i nuovi modelli di caffettiere ad induzione per le linee Top 2, 3, 6 tazze, Supertop 2, 3, 6 tazze, Mini 2 tazze e Goccia.
Top Moka Italia has officially released on the market, new Induction models for the Top 2 3 6 cups, Supertop 2 3 6 cups, Mini 2 cups and "La Goccia" lines.
MARCHIO "LAGO MAGGIORE CASALINGHI"
• 15 Ottobre 2011: Top Moka Italia è diventato ufficialmente un membro del marchio "Lago Maggiore Casalinghi" come da Certifato n.VCO-14/11 rilasciato dalla Camera di Commercio di Verbania, un prestigioso brand che racchiude le piu' rinomate Aziende del Verbano-Cusio-Ossola, appositamente creato per la promozione a livello mondiale dell'Artigianato locale.
Top Moka Italia has officially become a member of the "Lake Major Kitchenwares" trademark as Certificate n.VCO-14/11 issued by the Verbania Chamber of Commerce, a prestigious Brand that includes the most renowned Verbano-Cusio-Ossola's Companies, appositedly created to promote to a worldwide level the local craftmanship.
VEBO FIERA DELLA BOMBONIERA A NAPOLI

• 7 - 10 Ottobre 2011: Vebo Fiera 2011 a Napoli, ha visto la partecipazione, con un affollatissimo stand, anche di Top Moka Italia. Oltre ai ns. tantissimi clienti, hanno presenziato tutti i rappresentanti Top Moka del Centro-Sud Italia.

Vebo Fair 2011 in Naples, has seen the presence, with an over-crowded stand, of Top Moka Italia, as well. Besides scores of our clients, were, also, present all the sale reps of Centre-South Italy.
FIERA DEL REGALO A MADRID - SPAGNA

• 15 - 18 Settembre 2011: l'Azienda Top Moka Italia era presente alla Fiera Internazionale Intergift di Madrid attraverso il suo distributore ufficiale Exclusivas DAE e la presenza del Titolare dell'Azienda il Sig. Orlando Leone, il responsabile dell'ufficio Estero Sig. Manera Federico, ed il Dott. Giancarlo Corradini, rappresentante della zona Lazio.

Top Moka Italia was present at Intergift International Fair in Madrid through its official Distributor in Spain, Exlusivas DAE and the presence of the owner of the Company, Mr. Orlando Leone, the Foreign Affairs Office manager, Mr. Manera Federico and the Lazio Area representative Dott. Corradini Giancarlo.
FIERA DEL CAFFE E DEL VENDING A COLONIA - GERMANIA

• 8 - 10 Settembre 2011: Top Moka Italia ha partecipato alla Fiera EU/Vend-Coffeena in Colonia - Germany, riscuotendo un ottimo successo di contatti e vendite, promuovendo i suoi articoli a buyers di tutto il mondo.
Top Moka Italia has taken part at the Eu/Vend-Coffeena in Koln Germany, gathering an amazing contacts and selling success, promoting its items to buyers from all around the world.
INAUGURAZIONE DELLA NUOVA SEDE A GRAVELLONA TOCE

• 1 Settembre 2011:Intervista al titolare della Top Moka Italia Orlando Leone, durante l'inaugurazione della nuova sede a Gravellona Toce con l'annessa showroom.
Interwiew with the Top Moka Italia's owner, Mr. Orlando Leone, during dedication of the new Headquarters with the adjoining Showroom, in Gravellona Toce (VB).

COTECA - HAMBURG 2012
•Top Moka parteciperà alla Fiera Internazionale COTECA di Amburgo, dal 20 al 22 Settembre. Siete tutti invitati al ns. Stand 227 nella Hall A4 della Hamburg Messe und Congress, per "assaporare" tutte le ns. novità. Un arrivederci a presto.
Top Moka will take part to the International COTECA Fair in Hamburg, from 20th till 22nd September. You are all invited to visit our booth n.227 in Hall A4 at the Hamburg Messe und Congress, to "taste" all our novelties. We really hope to have you there.
COFFEE CULTURE 2012- LONDON
•Top Moka ha preso parte con un proprio stand alla Fiera Coffee Culture tenuta all'Olympia Hall nella zona di Kensington in Maggio. L'evento è stato un buon successo, anche grazie alla partecipazione dei ns. distributori per il Regno Unito: la EPE Group. Invitiamo tutta la ns. clientela a visitarci anche il prossimo anno. See you there!!!!
Top Moka took part with its own booth to the Coffee Culture 2012 held at the Olympia Hall in Kensington area in London City in May. The event has been a great success, also thanks to the presence of our main distributor for the UK: EPE Group.We invite all our customers to visit us next year, as well. See you there!!!!